My Blog
Posts for: December, 2021
By General Family Dentistry, Crown and Bridge, Endodontics, Emergency Appointments
December 14, 2021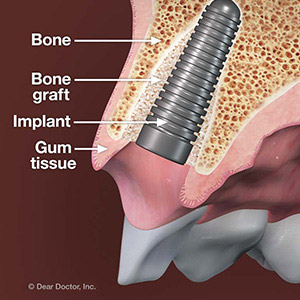 Upgrades can be exciting—moving on to a larger house, the latest smartphone, or maybe a new car. And, the same can apply with tooth replacements: Maybe you're ready now to upgrade your existing restoration to a dental implant, the most advanced tooth replacement method now available.
But you might encounter a speed bump in your plans: whether or not you have enough bone available for an implant. Here's why your bone may not be adequate.
Like any other cellular tissue, bone has a life cycle: older cells die and newer cells form to take their place. This process stays on track because of the forces generated when we chew, which stimulates new growth.
But that stimulus disappears when a tooth goes missing. This slows the bone growth cycle to the point that bone volume can gradually dwindle. You could in fact lose up to a quarter of bone width in just the first year after losing a tooth.
And, you'll need adequate bone to provide your implants with sufficient strength and stability, as well as the best possible appearance alongside your other teeth. If you don't have enough bone, we must either enhance its current volume or opt for a different restoration.
Fortunately, we may be able to do the former through bone augmentation or grafting. With this method, we place a graft of bone tissue in the area we wish to regenerate. The graft becomes a scaffold upon which new bone cells build upon. It's possible for grafting to produce up to 5 mm in additional width and 3 mm in height to supporting bone.
We can also use this method to prevent bone loss by placing a graft immediately following a tooth extraction. Some studies show the graft can help preserve bone up to 10 years, giving patients time to consider or prepare for a dental implant.
 There are circumstances, though, where bone loss has been too extensive to make up enough ground to place an implant. If so, there are other effective and life-like restorations to replace missing teeth. But there's still a good chance augmentation can restore the bone you need for a new smile with dental implants.
If you would like more information on dental implant restorations, please contact us or schedule an appointment for a consultation. You can also learn more about this topic by reading the Dear Doctor magazine article "Dental Implants After Previous Tooth Loss."
By General Family Dentistry, Crown and Bridge, Endodontics, Emergency Appointments
December 04, 2021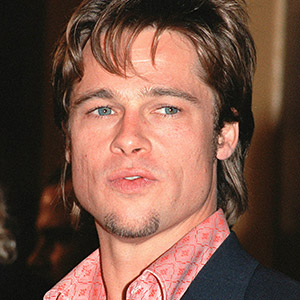 It's not unusual for serious actors to go above and beyond for their roles. They gain weight (or lose it, like Matthew McConaughey for True Detective). They grow hair—or they shave it off. But perhaps nothing tops what Brad Pitt did to assume the character of Tyler Durden in the movie Fight Club—he had his dentist chip his teeth.
While a testament to his dedication to the acting craft, Pitt's move definitely falls into the category of "Kids, don't do this at home." Fortunately, people deliberately chipping their teeth isn't a big problem. On the other hand, accidentally chipping a tooth is.
Chipping a tooth can happen in various ways, like a hard blow to the jaw or biting down on something too hard. Chipping won't necessarily endanger a tooth, but the missing dental structure can put a damper on your smile.
But here's the good news: you don't have to live with a chipped tooth. We have ways to cosmetically repair the damage and upgrade your smile.
One way is to fit a chipped or otherwise flawed tooth with a dental veneer, a thin wafer of dental porcelain bonded to the front of a tooth to mask chips, discolorations, gaps or other defects. They're custom-made by a dental lab to closely match an individual tooth's shape and color.
Gaining a new smile via dental veneers can take a few weeks, as well as two or more dental visits. But if you only have slight to moderate chipping, there's another way that might only take one session in the dentist's chair. Known as composite bonding, it utilizes plastic-based materials known as composite resins that are intermixed with a form of glass.
The initial mixture, color-matched for your tooth, has a putty-like consistency that can be easily applied to the tooth surface. We apply the composite resin to the tooth layer by layer, allowing a bonding agent in the mixture to cure each layer before beginning the next one. After sculpting the composite layers into a life-like appearance, the end result is a "perfect" tooth without visible flaws.
Unlike Brad Pitt, it's pretty unlikely you'll ever find yourself in a situation requiring you to purposely damage your teeth. But chips do happen—and if it happens to you, we have more than one way to make your teeth as good as new.
If you would like more information about repairing dental flaws with veneers or composite bonding, please contact us or schedule a consultation. To learn more, read the Dear Doctor magazine article "Artistic Repair of Front Teeth With Composite Resin."